Event: uOttawa Innovates — FinTech
Event: uOttawa Innovates — FinTech
Wednesday, November 1, 2017, 2:00 p.m.
It's not a fad. How to embrace disruptive technology.
Investment in FinTech is growing and the sector is here to stay. Learn more about FinTech's impact on business and chat with our alumni experts in the field!
Program:
2 p.m. — Registration
2:30 p.m. to 3:30 p.m. — Panel session 1: How Large Financial Institutions Are Adjusting to Disruptive Digital Technology
Alice Thomas (BSc '84 — Computer Science) — Toronto
Chief Digital Technology Officer, Sun Life Financial
Heather Abbott (BASc '93 — Chemical Engineering) — Boston
Senior Vice President Corporate Solutions Technology, NASDAQ OMX
3:30 p.m. to 4:30 p.m. — Panel session 2: Cryptocurrencies and Multi-Rail Systems
Sheila James, Vice-President, Operations, VEEM (formerly Align Commerce)
Haseeb Awan (MEng '11 — Engineering Management) — Ottawa
FinTech entrepreneur and Y Combinator alumnus, and Co-Founder, BitAccess
4:30 p.m. to 5:30 p.m. — Panel session 3: AI/Fraud/Data Security
Eli Fathi (BASc '78 & MASc '81 — Electrical Engineering) — Ottawa
CEO, MindBridge Ai
Mike Cook (BASc '03 — Computer Engineering) – Toronto
President, Identos
5:30 p.m. — Networking Reception
6:30 p.m. — Keynote: "The Future of FinTech," followed by a panel discussion with all of the above experts
Adam Nanjee — Toronto
Adam Nanjee is currently the senior vice president of digital banking at Zafin, one of Canada's largest financial technology companies. With over 50 global banking customers across four continents, offices in six countries, and over $25 million US in venture capital financing raised in 2014, Zafin is poised to continue its U.S. expansion in 2017 and beyond. Zafin's customers include several tier 1 global banks, four of the top five Canadian banks and several new North American banking customers.
The presenting partner for uOttawa Innovates — Fintech is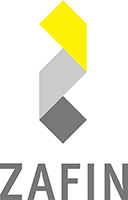 *uOttawa Innovates is an event series connecting the University of Ottawa's Faculty of Engineering with alumni, partners and friends from the technology and innovation industry.
---
Date:

Wednesday, November 1, 2017

Time:

2:00 p.m.

Location:

Telfer School of Management
Desmarais Building
Room 12102
55 Laurier Avenue East
Ottawa, Ontario K1N 6N5
View on Google Maps

Target Audience:

All Telfer and Faculty of Engineering undergraduate students

Event Language:

Offered only in English

Dress Code:

Professional attire

Accessibility

Please contact us by October 22 if you have any particular accessibility requirements or dietary restrictions.

Parking

Public transit

RSVP:
---
For more information or to discuss any accessibility requirements, contact Kyle Bournes at kbournes@uOttawa.ca or 613-864-1570 by October 22.